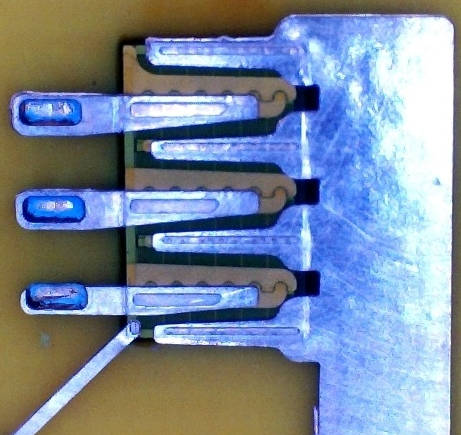 The project, 'Pre-packaged power devices for PCB embedded power electronics' (P3EP), has a nominal value of £2.5m and includes funding through the 'Driving the Electric Revolution (DER) challenge' of UK Research and Innovation.
"The P3EP manufacturing chain is based on GaN pre-packages," according to DER. "Pre-packages have major advantages over bare dies because they allow production testing, characterisation and reliability qualification. This improves yield and cost. Further, pre-packages use materials with optimised compatibility with the chip and enable much-simplified embedding into the system-PCB."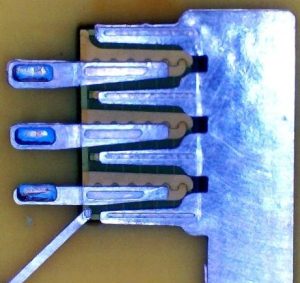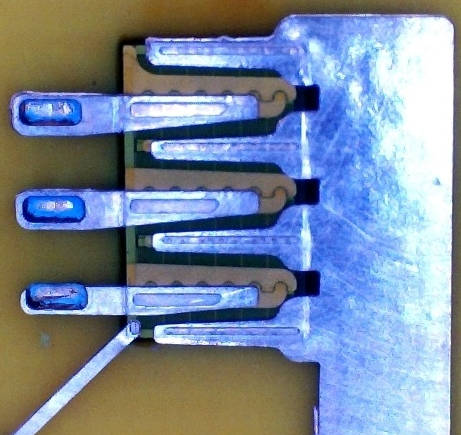 RAM PR1-embedded die with direct plated connection
Good thermal transfer and reduced parasitics is a project aim. "The emerging technology of embedding power devices into the PCB has proven to be the most advanced way to achieve this goal," said DER.
The project partners are: Cambridge GaN Devices, RAM Innovations, Cambridge Microelectronics (now 'Camutronics'), Compound Semiconductor Applications Catapult, Pulse Power and Measurement (PPM Power), and The Thinking Pod Innovations (TTPi).
"Though the potential of GaN to boost conversion efficiencies and increase power densities is universally acknowledged, making it practical for OEMs to use in their designs is still proving to be challenging," said RAM Innovations' general manager Nigel Salter. "P3EP is all about establishing a robust and effective supply chain that will take the GaN devices being developed by innovative semiconductor vendors out of the lab and into the real world."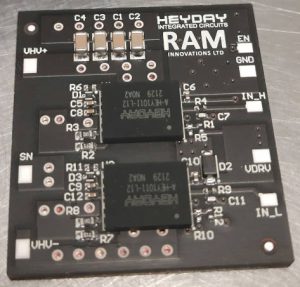 Starting with pre-packaged GaN dies, according to RAM, the project will work through a phased programme to develop the design and manufacturing processes and testing techniques needed to produce converter-in-package building blocks – based on RAM's multilayer 'embedded power plane' methodology (right).
"By avoiding the use of conventional packages with wire bonds, parasitic losses are reduced dramatically," said RAM. "In addition, significant improvements in thermal dissipation can be made."
Applications in the project sights are dc-dc converters for high voltage electric vehicle batteries, cabin power distribution in passenger aircraft and power systems for industrial robots.
"The automotive, aerospace and industrial sectors need access to module-based solutions that are simple for them to work with, and can be incorporated into existing production flows," said RAM business development manager Geoff Haynes. "These need to be readily available in high volumes.  Through P3EP, we are helping to align the sourcing of wide bandgap power modules with the expectations of OEMs and systems integrators."
Images all from RAM Innovations