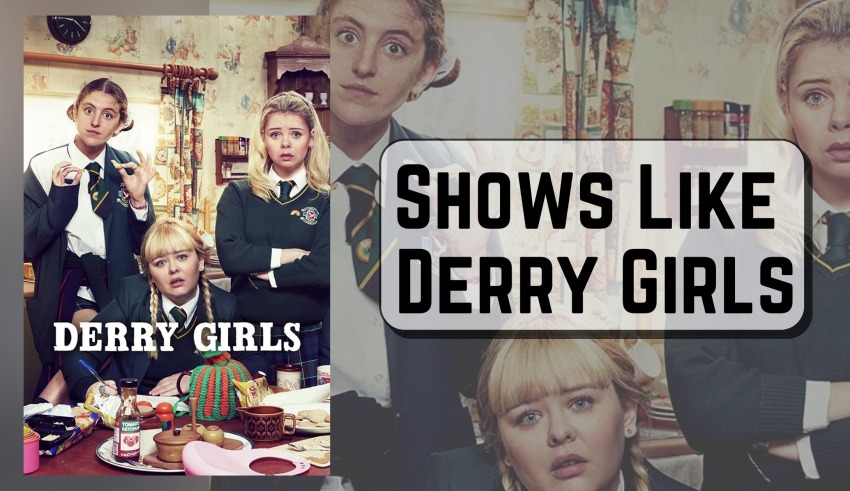 The sitcom is one of the most consumed genres by the common masses. Not everyone likes to watch mysteries or thrillers and sometimes a lighthearted TV show is all you need to feel better. Shows Like Derry Girls is exactly that type of show. Released in 2018, Derry Girls is a British sitcom based around 5 teenage girls Erin, Oria, Clare, and Michelle. And James. The show is set in the late 90s during the Northern Ireland Troubles and follows the lives of these 5 girls who all attend a Catholic secondary school together.
Derry Girls is funny, charming, and has a lot of heart to offer. Teens would find it relatable while the grownups would feel some nostalgia. Derry Girls has 2 seasons to offer with just 12 episodes in total. A final season was delayed due to the pandemic and is slated to be released next year. Derry Girls is a show you binge and with just 12 episodes, it doesn't take long at all. To help you fill the gap it will leave,
Here are 10 similar Shows like Derry Girls in 2022.
Some Girls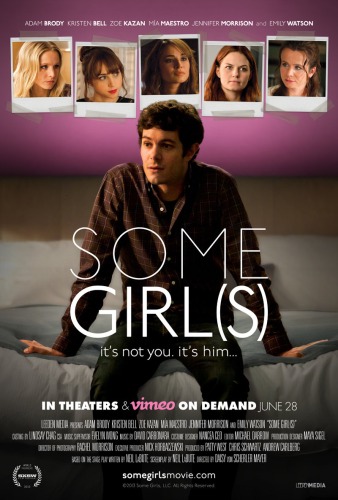 Available at Amazon Prime
Some Girls shares a lot of similarities with Derry Girls in its basic premise. Just like Derry Girls, Some Girls follows the story of a group of teenage girls and their regular lives. The difference here is that Some Girls was set in its synonymous time period.
Some Girls was the creation of Bernadette Davis and started airing in 2012 on BBC Three.
The show ended up having 3 seasons before wrapping up in 2014. The main protagonists of the story are four teenagers Viva (Adelayo Adedayo), Amber (Alice Felgate), Holli (Natasha Jonas), and Saz (Mandeep Dhillon). All four girls live together in a South London housing estate and are the best buddies. The girls have all different personalities and interests but their relationship is special.
The story spans over three seasons that depict the group's final school year. From homework to a troubled relationship with stepmother, Some Girls goes through everything with a lighthearted humor that hits home.
Some Girls was the first of its kind and there weren't any similar shows focused exclusively on a group of female teenagers. So if you like Derry Girls, you are bound to love Some Girls.
---
Can't Cope, Won't Cope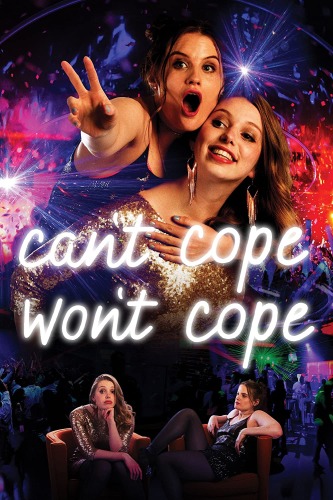 Available at Amazon Prime | Netflix
Can't Cope, Won't Cope has to offer everything that you might have loved about Derry Girls. An Irish Setting. Well-written female leads. A lovable but realistic friendship and finally; humor that actually makes you laugh. While Can't Cope, Won't Cope definitely has a more serious tone, it is still full of heartful moments that make you fall for the characters and the show itself.
At the center of the story are two friends Aisling O'Dowd and Danielle Mullane, played by Seana Kerslake and Danika McGuigan respectively. In their 20s, both girls live together in a house in Dublin and love going out together to party all night. The show takes a realistic shift as the characters begin to fail to cope with their priorities and the fact that they are growing up.
From work pressure to unforeseen circumstances, the two got to manage their friendship while trying to figure out their lives.
The show was praised for its realistic take on friendship without making it all hokey and keeping enough space for charm and humor. Can't Cope, Won't Cope has 12 episodes distributed across two seasons that aired in 2016 and 2018. The show is available on Netflix.
---
3. Ladhood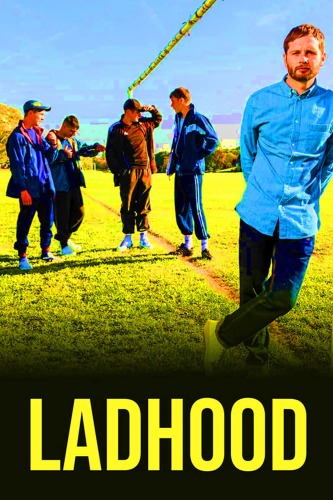 Available at Amazon Prime
Ladhood is exactly like a male counterpart of Derry Girls in more than one way. The British comedy tells a real story of a group of 4 friends who studied through the same school growing up. Just like Derry Girls, a group of school friends but with guys instead of girls. Ladhood is in every way a creation of the British comedian Liam Williams.
The show is an adaptation of Liam's radio show of the same name where he used to share his experiences growing up. Ladhood premiered in November 2019, directed by Jonathan Schey. Just like the radio show, the TV show tells Liam's real-life story and the events that took place in his adolescence.
Along with Liam, the main characters of the show are his friends Tom, Ralph, and Adnan. Andrew Alexander, Samuel Bottomley, and Aqib Khan play these characters respectively.
Ladhood has everything you would expect from a teen comedy. The awkwardness, the energy, and definitely the humor. Derry Girls fans would also find a liking to the show's setting in the 90s. The references to that time's pop culture are guaranteed to bring some nostalgia as well.
---
4. Sex Education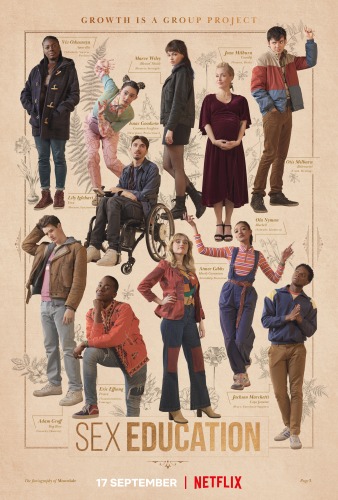 Available at Amazon Prime | Netflix
Sex Education might just be the most popular and talked-about TV series of the year and it is not just limited to fans. The critics absolutely love this British comedy-drama and it has received universal acclaim. The latest third season of the show holds a 100% approval rating on Rotten Tomatoes along with an 8.70/10 rating which is incredible.
This impeccable success can not be credited to any single aspect of the show but to the combined effort of extremely talented people working on and behind the screen. The script is brilliant and the writing hit a home run by making the show extremely relatable to every teenager across the globe.
Sex Education handles all issues relevant to teens like school, career, sex, relationships, and even homosexuality in the most mature way. But the show still manages to keep in heartful humor that viewers absolutely love.
Sex Education has a lot of likable characters like Otis, Maeve, Ruby, Eric, and so many more. Asa Butterfield, Emma Mackey, Mimi Keene, Aimee Lou Wood and the entirety of the cast does a wonderful job in doing this script justice.
---
5. My Mad Fat Diary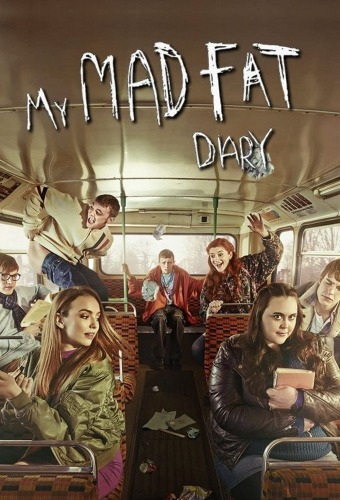 Available at Amazon Prime
The makers of My Mad Fat Diary deserve a huge round of applause for this beautiful creation. This 2014 released British teen comedy does more than make you laugh. It makes you think, it makes you sad, and it makes you cheer out loud for its characters. My Mad Fat Diary is a TV show that deserves the world and every teen especially should watch it.
From body shaming to bullying to homosexuality, My Mad Fat Diary deserved critical acclaim for the way it handled social issues and it has stood the test of the time very well.
The main character of the show is Rachel Earl, played by Sharon Rooney. Rachel is overweight and constantly struggles with body image issues. As her mental health deteriorates, Rachel has to spend four months in a psychiatric hospital. Jodie Comer stars as her popular in school best friend Chloe, who is unaware of Rachel's issue.
Nico Mirallegro stars as Finn, who ends up becoming Rachel's love interest throughout the series. The story follows Rachel trying to impress Finn and make new friends while struggling with her body image issues.
---
The Inbetweeners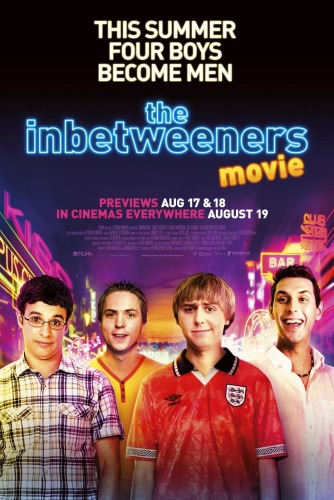 Available at Amazon Prime
The Inbetweeners is an all-time classic sitcom that is a must-watch for every fan of the genre. For the fans of Derry Girls, The Inbetweeners has a very similar experience to offer apart from more mature humor and the gender switch. The spotlight is again on a group of British teenagers with very teenage issues and topics like school, friendship, or bragging about getting laid.
The four friends Will, Simon, Neil, and Jay are played by Simon Bird, Joe Thomas, Blake Harrison, and James Buckley respectively. It is impossible to point the plot of the show in one direction because it is a complete roller coaster.
It is full of iconic moments and catchphrases that are still very much relevant today over 13 years after its release in 2008. There are 3 seasons with 18 episodes in total to watch. The show even got two full-length feature films that you can watch and both of them are equally good.
---
8. Lovesick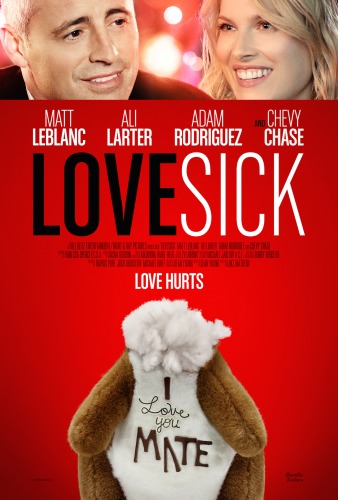 Available at  Netflix
There is no shortage of coming-of-the-age sitcoms that revolve around a group of friends but Lovesick is one of those that stick out of the bunch. One reason for that is simply the basic plotline of the show. The first two seasons of the show are about the main character Dylan Johnny Flynn) and his chlamydia infection. It is one of the best shows like Derry Girls.
The episodes tell his story through flashbacks as Dylan tries to contact every person he has had a sexual relationship with. A part of his flashbacks and his present life are his friends and housemates Evie and Luke. Antonia Thomas and Daniel Ings star as the mentioned characters. The third season focuses more on the relationship between the three. Regardless, all three seasons are very enjoyable and full of humor.
---
Skins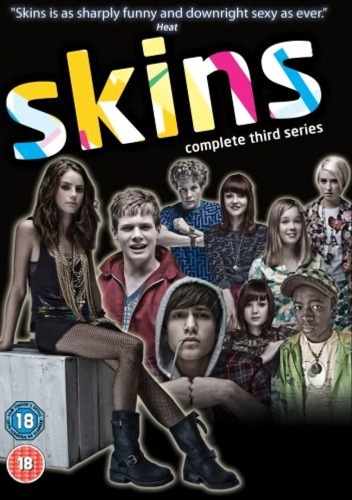 Available at Amazon Prime | Netflix
Skins is a TV show that deserves more recognition than it has received. It is by definition a teen comedy-drama but a lot of storylines in the show tackled serious issues like mental health, disorders, sexuality, gender, bullying, substance abuse, and much more. The show spanned over 7 seasons, each telling a different story.
What's common in all seasons is teenagers being the main focus of the story. A lot of it revolves around teens trying to find love; be it dating or trying to fix dysfunctional family relations. That's not all however and the show has a lot to offer in terms of both comedy and drama. There are 61 episodes in total that run for an average of 45 minutes each. So there is plenty to watch here as you wait for the third season of Derry Girls.
---
Also, Check 77 Best Web series 
---
Everything Sucks!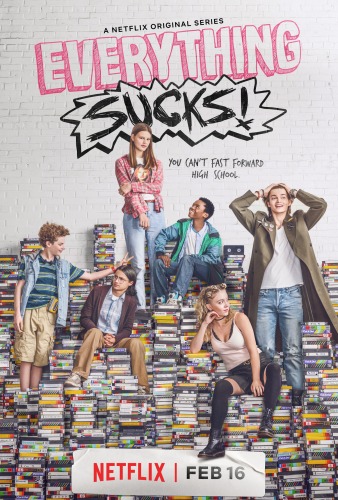 Available at Netflix
Now the name here is anything but a reflection of the show's quality because everything about Everything Sucks rocks. Jokes aside, Everything Sucks is one of those hidden gems you find in the list of Netflix shows that end up getting canceled. While it is far from perfect, it's set in the 90s and focus on teenage high schoolers is what pits it in the same category as Same as Derry Girls. It is one of the most popular and similar to shows like Derry Girls.
Everything Sucks is set in Boring, Oregon which is indeed a real-life location. The story is all about the Boring High School and the members of its Drama and A/V clubs. The two clubs are keen on making a movie and while the members deal with their love interests, sexualities, and family bonds.
Everything Sucks! received a lot of praise for its various aspect but sadly could not be renewed for further seasons.
---
Reservation Dogs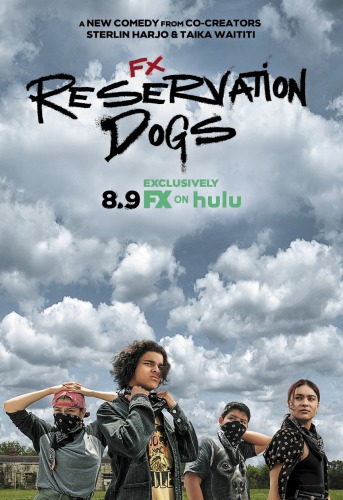 Reservation Dogs is a brand new TV series created by Taika Waititi and Sterlin Harjo that is currently streaming on Hulu. This teen comedy-drama premiered on August 9, 2021, and has quickly become a fan favorite. It has even received a nomination for Best TV Series – Musical or Comedy for the upcoming Golden Globe Awards 2022.
The acclaim it is receiving is enough to testify Reservation Dogs' quality but it is also the perfect fit for Shows Like Derry Girls fans. The story of this one is based around a group of four native American friends and their struggles. Elora, Bear, Cheese, and Willie Jack are four teenage friends who live in rural Oklahoma.
The unfortunate demise of their friend makes them want to leave Oklahoma and they end up on a spree of small-time crimes to fulfill their dream of going to California.
While the premise and the humor are similar to shows like Derry Girls, Reservation Dogs also presents a story that the world has not seen before. Paired with great performances and an even greater message with indigenous representation, Reservation Dogs is a must-watch.
Conclusion
Derry Girls is the kind of show you instantly fall in love with. It is full of lovable characters, charming humor, and some relatable teenage drama. Solid acting performances and a clever script keep it all tied together. There are moments that leave you in splits and also ones that make you feel second-hand embarrassment.
All in all, Derry Girls is easy to consume and sticks with you for a long time. Until then, you can keep yourself busy watching these 10 similarly amazing shows like Derry Girls.